Have you ever stopped to think "I wish I could go back in time?" While Hollywood romanticized the concept, the physics behind such a journey is mind-bending. During a recent interview with Vsauce3's Jake Roper, Neil deGrasse Tyson took the time to explain the intricacies of time travel.
Einstein Is the First Physician to Explain the Concept of Time
Albert Einstein, the first man to tackle general relativity, managed to explain why time is non-linear, clocks, days, and years being a substandard representation of how time really flows. Thanks to him, humanity understood that time is fluid and relative to the state of the person measuring it.
Tyson perceives time as a completely different dimension, humans being "prisoners of the present" due to their inability to travel forwards or backward, always stuck in what we perceive as the present. However, if technology ever advances to the point where humanity will be able to follow time's chaotic waves, the ensuing adventures would come with a complete set of brain-bending paradoxes.
Terminator-like Events Would Cause a Fractal Structure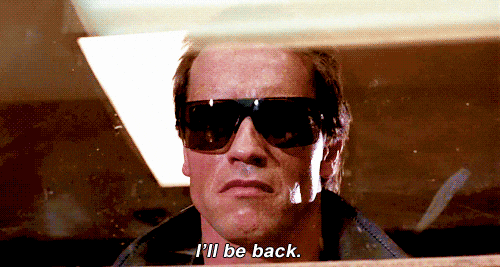 The Terminator also tackled the subject of time travel, the characters already changing their fates when meeting futuristic versions of assassin robots. Tyson explains that if time travelers would go back and try to alter the future by interacting and murdering other individuals, then their actions would cause a fractal structure, big enough to alter the future completely.
When discussing the events of the Terminator series, deGrasse Tyson explained that the plot is overly complicated as Sarah Connor would have been easily killed if the Terminator traveled even further into the past, changing "one little thing."
Wibbly Wobbly Timey Wimey Stuff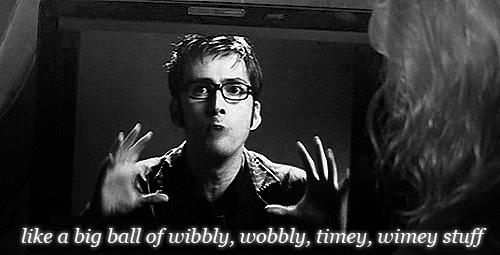 To quote BBC's Doctor Who, all the wibbly wobbly timey wimey stuff is confusing, and if one traveled back or forth in their own timeline, a circular paradox would ensue. As Neil deGrasse Tyson explained, such a person would never be born and while always being born. A time traveler stuck on a repeating loop will never die why always dying.
Another example of a time-loop conundrum is the Bootstrap Paradox. Somewhere in Time further explores the concept by introducing an object which exists outside of time. In the movie, a man is gifted a locket, he then travels back in time and offers it to the young version of the woman who gave him the locket in the first place. Hence, the object becomes an uncertainty, trapped in a never-ending loop, his origins being impossible to explain.
BBC's ongoing Doctor Who series did an excellent job at explaining the major paradoxes that are generated by time travel. The main character, The Doctor, is unable to travel back or forward in time to a place where he could meet an older or younger version of himself as that would cause a paradox big enough to punch a hole through time and space.
Altering History Would Not Help Prevent the Holocaust
The Doctor cannot go back and kill Hitler because, according to the time laws, some occurrences represent fixed points in time that, if altered, can lead to unspeakable catastrophes. It also explains why, if humanity invents a time-traveling device in the distant future, the Holocaust still happened.
The astrophysicist also talked the Hitler hypothesis. According to him, the consequences of killing young Adolf would not be as dire as BBC theorized. deGrasse Tyson believes that circumstances would only help another dictator take his place, history remaining, in most parts, unchanged.
"Civilization is more robust than that. And if Hitler were killed as a child, then no, maybe not – the Germans were ripe to have somebody rise up and take control of their psyche. And maybe the circumstances made Hitler – not Hitler making the circumstances."
Will Time Travel Ever be Invented?
Both Neil deGrasse Tyson and Stephen Hawking believe that physicians will soon discover a law that will demonstrate that traveling back in time is impossible. Human nature is limited to the present dimension and riding the waves of time would contradict our existence, the paradoxes created by the unnatural movement being too big to ignore.
Tyson concluded his interview by mentioning that being a prisoner of the present is not necessarily a bad thing, the linear flow of time that humans are accustomed to granting them the illusion of free will.
What would you do if you were to go back in time?
Watch Time Travel Explained By Neil deGrasse Tyson:
Image Source: Wikipedia